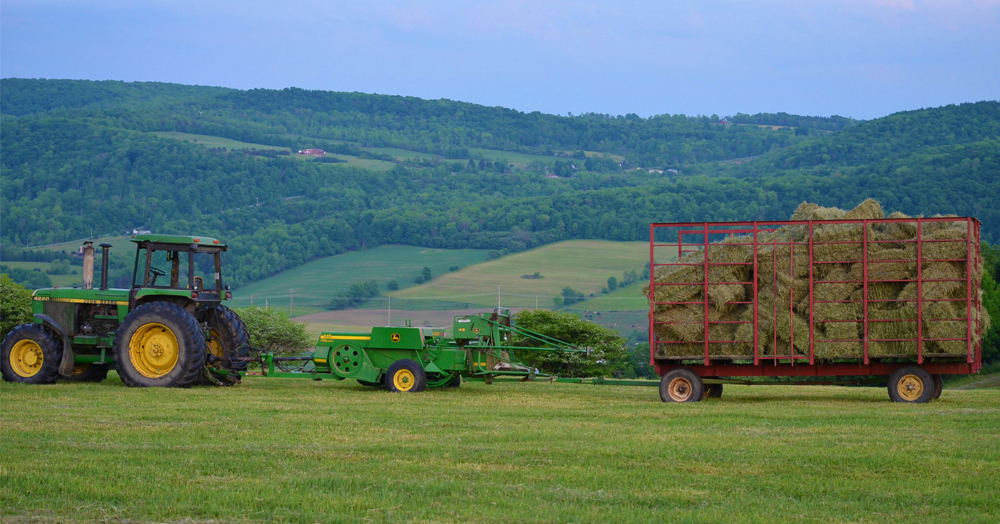 In the spirit of National Dairy Month happening until the end of June, U.S. dairy farmers from South Carolina to California will introduce people to local farms and the families who run them. So it's only fair that we open our barn door, too, turning loose of facts that you might not have known about Trinity Valley Dairy.
In college Branden Brown studied the electrical trade and once was employed by CSX Railroad.
As a kid, Branden told his mom he would grow up to be a dairy farmer, despite having no real exposure to agriculture other than the vegetable farm he grew up on.
Branden's wife Rebekah Poole Brown studied nursing, although she's now heavily involved with the baking side of the business and helps market the brand's growing product line. The couple has two children: Landen and Lillian.
Rebekah's brother Derek is a fitness model.
Sue Poole, Rebekah's mom, also creates baked-from-scratch goodies for the family business, including her popular soft pretzels, cheesecakes and buttermilk doughnuts that are sold onsite and delivered to New York City homes, much like their milk.
Trinity Valley Dairy is the exclusive supplier of milk for the Manhattan Milk brand. TVD also provides them with farm-fresh eggs, honey, maple syrup, grass-fed beef and cheese curds.
Trinity Valley began bottling its own products in 2014. The year before, Rebekah's dad, Ken, who was running the farm, learned about a South Carolina dairyman who was closing shop for an unbeatable price. The family had occasionally mentioned making their own milk products, even bottling milk and opening a general store. This was their chance. They simply had to take it, and they did.
Trinity Valley Dairy is barreling into its fourth year in business and will soon debut a new product line that coffee lovers will flip for.
Their milk is sold in 40 retail stores around the region, as well as at the farm. Rumor has it that a Seattle coffeehouse chain, known worldwide for its handcrafted coffee drinks, may want to use their stuff, too.
Photo courtesy of The New York Times
The average cow produces enough milk each day to fill six one-gallon jugs — about 55 pounds of milk. Interestingly enough, a Holstein named Robthorn Sue Paddy holds the record for producing the 59,298 pounds of milk in one year.